The last two days were very special… I'd like to apologize for the absence of new updates in the blog, but the "crazy suitcase" concept got into another dimension recently. Many miles , many meetings , new partnerships , new destinations and many surprises ! But I promise I will cover wasted time with lots of interesting stuff! So let's put things in order. 
As you already know, two weeks ago I went for skiing in Bansko which has one of the best ski resorts in Europe. Since Bansko is 250 km apart from Thessaloniki it didn't take too much to decide to get away from the city rhythm for a while, have a change of scenery, relax and of course go skiing.

1)Bansko has an AMAZING ski resort. (it can't be compared to any of Greece and eastern Europe) 
The highest point of the ski resort is located at 2560 m altitude for the very brave the the lowest was at 1000 metres altitude and of course that's where I crashed!!! I could stay in a chalet and enjoy the combination of a clearly alpine image having only a hot chocolate all day, but I wanted to get into adventures and go down a ski slope which proved to be 7 km!!!! I didn't know…. I could have asked! I remembered that course for the next three days since I was hurting all over- arms, legs.
But it was worth it because the ski lift ride to get me up to the ski slope was wonderful! You could see Bansko village from above and you got through the forest of the Pirin mountain. In the end, after the "sports" were finished, I sank away with a cold beer in "Happy End" bar (literally for me) which is at the beginning of the ski resort.
2)Bansko village is very picturesque.
I walked around the village's alleys and squares and I found it very beautiful and scenic! It is almost entirely paved, built in 1000 metres altitude, with lots of monuments, museums and full of traditional taverns which include dishes with local recipes-delicacies (halik-souvla of Bansko, kapamas of Bansko). In central square (Renaissance square) suddenly a flying "genie" appeared and it said that it elevated me to a princess! Could it be random? Haha! I walked through a beautiful park with a lake all white from the ice and fountains whose water was freezing all around. That place had lots of beautiful images and all dressed in white! Bansko has a great historical importance since it constitutes the birthplace of famous Bulgarian ethnarchs, poets, writers, painters and rebels. In the city centre the House of Velian, the houses-museums of Neofit Rilski and Nikola Vaptsarov are located. The city is known for its peculiar and original architecture of the Bulgarian national renaissance.
3)And in the end I can't miss referring to the church of the Holy Trinity which is located in the city centre.
With a tower reaching 30 metres and the clock on the top of it, with marvelous wall paintings and wood carvings it constitutes a unique monument. Entering that place you get touched by tremendous feelings, it's like it has life!!!! Whatever you touch, whatever you see makes you feel that it has life, that it has strength. I shuddered while entering and probably the reason was the fact that this church transfers you the history and the common cause of approximately 9000 people who fought for raising it.
Are you ready to "listen" to its story? Sit comfortably!
The church of the Holy Trinity, one of the biggest churches in Balkan, started to be built in 1833. In the Ottoman period the construction of new Christian temples was allowed only in places where temples or other Christian places of worship existed in older times. The city major and rich merchant, Lazar German, decided to bury some ritual objects and an icon in his yard and he initiated an elderly woman to spread the word that she dreamed of a temple which existed in that place in older times!
Some days after the place was investigated by representatives of the town and the Turkish authorities, who "discovered the objects buried by the mayor. After that they forwarded a request to the Turkish commander, to allow them to build a temple. The mayor started gathering money from the rich and he secured the volunteer work of the residents for its construction. The permission given by the Turkish authorities was allowing the building of a chapel.
But in order to manage to build a big church, they built a high wall and inside they started secretly digging its foundations. When the money they had gathered finished, the mayor went to the city of Nevrokopi, today's city of Gotse Delchev and asked to borrow money from the rich Turkish bey Mehmet, saying that he needed it for trading. He received an extremely vast amount and gave it for the church. After a while the mayor's fraud was discovered and the Turkish authorities imprisoned him in the city of Diyarbekir where he died.
When the authority's emissaries arrived in Bansko, they ordered the temple's destruction. But mayor Lazar German had got ahead and instructed to engrave two half moons in the temple's entrance. Seeing them, the emissaries bowed and decided not to destroy the church! So it has been preserved until our days.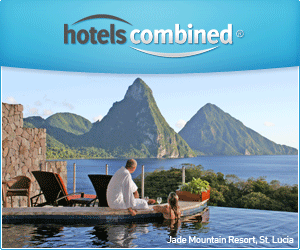 Useful information
Residence
For food 
Traditional tavern "Molerite 1972". Address: 41 Glazne street, Bansko, Bulgaria. Very good prices in food. About 15 euros per person with wine.

For drink

Beer hall-bar "Happy End" with famous DJs and live music from various bands. Address: Glazne str, Corner of Pirin str, Bansko, Bulgaria. It has perfect draft beer-ice cold!!
For Ski
In general
Bansko provides a marvelous combination of the mountain Pirin's wildlife and the atmosphere of the old Bulgarian small towns. It has very low hotel prices and very good prices in the ski equipment, food and nightlife. Bansko is not just a resort….. it is the full package for a winter getaway…
Ready for a little getaway? Time to visit Bansko!